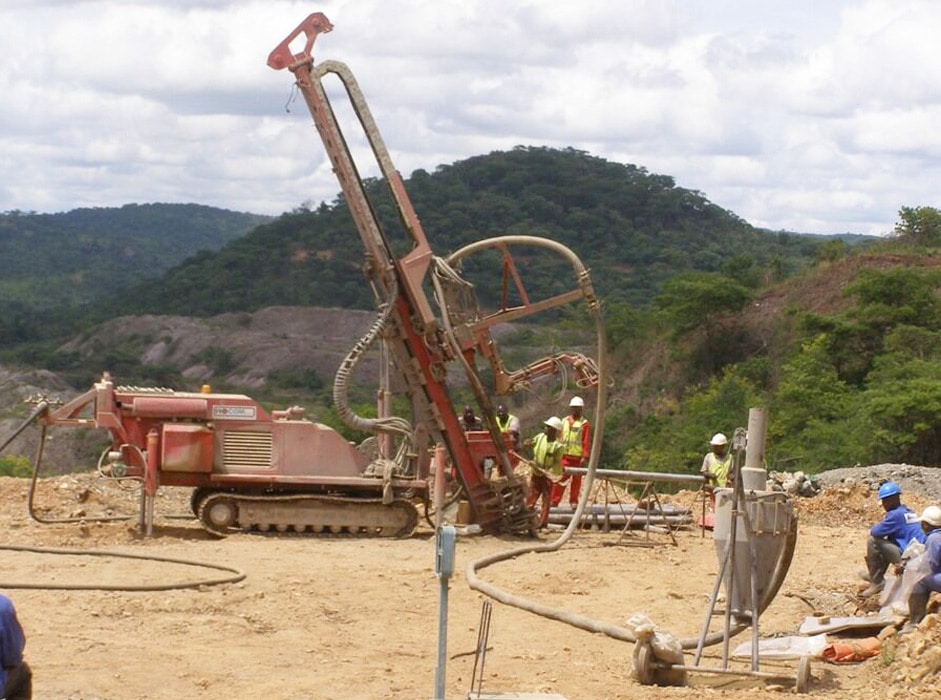 Drilling & Logistics Support
Now available the Comacchio GEO 602 EX Multipurpose drill rig. With this 2017 model, AGVM seeks to deliver high end technological drilling capabilities with both capabilities, Reverse Circulation (RC) and Diamond Drilling (DD). Our crew that consist of senior drill managers, geologists, logging geologists, geo-technicians, mechanical technicians, among others, will take care of all aspects of the programme. We also manage operations in remote areas with an access to heavy-duty equipment that ensure efficient operational success. We take care of Laboratories and make sure that core and/or chips get logged, sampled and modelled to perfection. We use our own standard operating procedures, which are based on international best practice.
Often, smaller companies may not have the technical staff in-house to carry out its intended drilling programmes. Our consultants have relevant experience with most commodities and mineralisation styles and have run these kinds of programmes in Nigeria and many other countries. We can design any drilling programme to suit your requirements.
Key Capabilities:
• Comacchio GEO 602EX multipurpose rig
• Diamond and RC capability
• Sampling and assay capability
• Skilled core logging teams
• Down hole survey as required
• Established logistical support for remote operations anywhere in Nigeria or surrounding countries
• 12 years operational experience in Nigeria
• Large fleet of vehicles and equipment:
• 4wd vehicles
• Dozers
• Excavators and loaders
• Trucks
• Generators
• Support staff
• Deployment of remote camps
• Security and safety
• Communications